A CVE Certified Service-Disabled Veteran Owned Small Business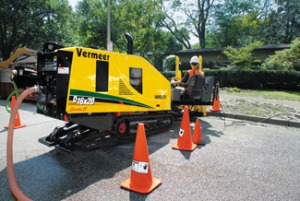 With 11 years of experience, L & B Directional Boring, offers directional boring and excavating services in the four state areas of Missouri, Arkansas, Oklahoma and Kansas. We have our Arkansas contractors license.
Our Expert Services
We provide rock boring, residential and commercial, directional boring with excavation capabilities, road and state highway boring, water and gas line installation, geothermal loop and pipe installation, and communication cable and fiber optic installation services.
We are bonded and insured boring contractors. References are available upon request. Our company has completed safety courses and certification and has the Boring and Drilling contract for the Gas and Water departments for City Utilities of Springfield Missouri. L&B was recently awarded the Outside Plant Wiring Contract for Networking and Telecommunications for Missouri State University. We have our occupational qualifications for pipeline construction. All employees have their ten hour OSHA training. John Lorenz has his 30 hour supervisor OSHA certification and 40 hour HAZWHOPPER certification. All employees are on a MODOT/Pipeline drug and alcohol testing curriculum. L & B Services is enrolled E Verify program. We have a written and active safety and quality assurance safety program.
Call L & B Directional Boring at 1-417-848-7269 today.
We can get the job done!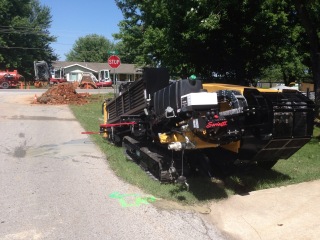 L&B Services has an extensive fleet of directional drilling and trenching equipment. In addition, we have the experience and equipment to handle any type of underground construction project, whether it is large or small, rural or metropolitan.
L&B has experience with very small projects of only a few hundred feet to extensive projects that are hundreds of miles long. Furthermore, L&B is knowledgeable about working with various soil conditions, from underwater sediment to solid rock. We have also worked on joint trench projects with other utilities.
We landed a 5 year contract with a Springnet a division of City Utilities of Springfield providing high speed bandwidth up to 100GB per second to their customers. We will be installing their outside plant fiber optics network infrastructure.